Elizabeth Ostberg, Executive Director & Principal at The NET:Gentilly
Ms. Elizabeth developed Educators for Quality Alternative and The NET in response to the high drop out rate in her beloved adopted city. After teaching students who had dropped out of high school in Philadelphia, Ms. Ostberg moved to New Orleans to help re-build The New Orleans Charter Science & Mathematics High School after Katrina. She then served as Director of Talent Management/HR for FirstLine Schools as it expanded from one school to a CMO of 5 schools. She holds an MEd. from Harvard University with a focus on education in crisis zones.
Neil Poynter, Principal at The NET:Central City
Neil began teaching as a New York City Teaching Fellow in 2008. He earned his Masters in Education with a specialty in Learning Disabilities from Hunter College at taught at The James Baldwin School in Manhattan, whose mission and advisory structures are similar to The NET. A native of Baton Rouge, Neil returned to Louisiana in the summer of 2011. He taught at Samuel J. Green Charter School before joining forces with Educators for Quality Alternatives in 2012. Mr. Neil was an Advisor and the Academic Dean before becoming principal. Neil is proud to be a part of this mission, and honored to work alongside this staff and is responsible for coining the iconic phrase, "Swing the NET!"
Trisha Botello, Mental Health Counselor
Ms. Trisha joined The NET through a partnership with Communities In Schools. Trisha is a certified LPC, MT-BC. She provides intensive on-site mental health counseling, with a focus on healing and helping students to gain improved socio-emotional wellbeing. Ms. Trish has provided counseling and creative arts therapy to youth in schools and treatement settings for over 12 years in New York, Texas, and her native Louisiana.
Adam Bourne, Construction Program DIrector
Mr. Adam has been working in different facets of construction for most of his life, most recently renovating and selling residential properties. He has worked with students in different capacities since moving to New Orleans five years ago. He's excited about helping solve the problems facing students at The NET and getting them on a path that leads to success!
Bianca Briggs, Advisor/Teacher
Ms. Bianca joined the NET after teaching in 9 years in New York City. She holds an MSEd from Long Island University and was a NYC Teaching Fellow
and a NYC Writing Project Fellow. In addition to her teaching skills, Ms. Bianca is a floral designer and brings her love of nature and beauty to the classroom.
Kara Dorsey, Academic Dean
Ms. Kara joined The NET at the start of the 2012-2013 school year as an advisor. Prior to joining The NET, she taught middle school English in St. Helena Parish. A graduate of Southeastern Louisiana University and of Concordia University Portland with an MA in Ed. Leadership, her primary objective as an educator is to empower underserved youth to reach their maximum potential. As a native and a mother of four beautiful daughters, she is passionate about teaching and learning to continually seek innovative, research-based methods to meet all her students' needs.
Leanna First-Arai, Homebound Teacher
Ms. Leanna works with The NET's English Language Learners and Homebound students who cannot attend physically school. Ms. Leanna loves traveling the city, meeting students, and helping them be successful, no matter what barriers they are currently facing. She teaches English and ELL and can tutor in every subject under the sun! She is fluent in Spanish and graduated with a Master's Degree in Latin American studies from Tulane University.
Vee Francis, US History and Math Teacher
Ms. Vee has a BA in Education from LSU and has taught Special Education, English, Math, to almost every age level in New Orleans and Georgia. As well as teaching at The NET, she leads the Senior Committee. Ms. Vee is a native of New Orleans and is committed to giving every student in our city a high quality and competitive education. She believes in every student and gives them lots of love, high standards, hard work, and all the time and support they need to shine.
Joelle Gentner, Advisor/Teacher
Ms. Joelle, or "Ms. G." moved to New Orleans from Chicago to teach at The NET. She has taught Social Studies, English, English as a Second Language, Economics, Special Education, and brings her positive energy to every room!
Temple Gowen, Advisor/Teacher
Ms. Temple taught college English and Writing courses at her alma mater, the University of Mississippi. She is happy to be back with high school students at The NET!
Diriki Guillory, Personalized Learning Lab Teacher & IT Manager
Mr. Diriki grew up in New Orleans and graduated from O. Perry Walker High School. He attended Sacramento State on a basketball scholarship and has lived in Israel, Chicago, Los Angeles, Oakland, New York, and Washington D.C. He is proud to call New Orleans home and loves working at The NET.
Farhad Karim, History Teacher
Mr. Karim has been with The NET since its inception in 2011 as an Assistant Teacher, Advisor and Teacher. He currently teaches American History and works with students in The NET's personalized learning lab. Every summer he leads the highly popular "Human vs. Fish" course in which students learning about the Louisiana environment while fishing its many waterways. He is currently pursuing a Masters in Special Education at Xavier University. Mr. Karim works to liberate young people's minds and ignite their passions so they can lead our city.
Christie Kieschnick, Next Steps Coordinator
Ms. Christie is a native New Orleanian with a B.A. in Theatre Arts from St. Edward's University in Austin and a M.C.D. in Speech-Language Pathology from LSU Health Sciences Center in New Orleans. She has worked in education since 1997. In 2009, she started BeREAL, an organization that supports the education and career development of youth aging out of foster care. Ms. Christie began part-time at The NET to pilot a tiny "Next Steps" project for NET seniors. She has grown this program to a full transition department that supports each NET senior and each NET alumni as they continue their education and start employment after high school. Ms. Christie is passionate about making sure that all NET alumni have the skills, confidence, and experiences to thrive in their choosen careers.
Kim Legaux, Counselor
Ms. Kim is a native of New Orleans, LA. She holds a BA in Psychology and a MS in Counseling. She is currently working on her Phd in Social and Community Services and her License in Addiction Counseling. She has worked with at-risk youth for over 16 years in a variety of situations which includes education, social services, adolescent drug rehabilitative services and juvenile corrections. She has worked in the public school system as a Teacher, a Behavior Interventionist, Reading Interventionist, a Crisis Prevention Interventionist Instructor, as well a State Trainer of Trainers for Positive Behavior Intervention Support. She has been trained to teach Social Skills/Life Skills by a nationally recognized program, Boys Town, which she also had the pleasure of working for. Ms. Kim is a founding staff member at The NET. Her door is always open to students, families and staff who need a listening ear, a motherly lecture, a connection to a resource, or a funny story to cheer up their day.
Adam McElwee, School Nurse
I am intrinsically motivated and embrace the responsibilities of my profession to facilitate normal development and positive client response to interventions; promote health and safety including a healthy environment; intervene in response to actual and potential health problems; provide case management services; and actively collaborate with others to build client and family capacity for adaptation, self- management, self advocacy, and learning.
Robin Perkins, Food Service Manager
Ms. Robin is the Food Service Manager at The NET: Central City, making sure all our students are provided with nutritious and delicious meals every day.
Kelley Pursell, School Psychologist
Ms. Kelley is a native of northern California who originally came to New Orleans to study Psychology at Tulane University. She received her MA in School Psychology from University of California at Berkeley and has worked as a school psychologist in California, North Carolina, and Louisiana.
Justin Ross-Hillard, Dean of Students
Mr. Justin works with students to build the skills and confidence they need to be successful. Mr. Justin joined The NET in 2012 as Asst. Dean of Students before being promoted to Attendance and Family Coordinator and now to Dean of Students. A pastor outside of work, Mr. Justin, bring his belief in every individual to all his relationships at The NET. He is the school's chief trainer and coach for restorative practices. Mr. Justin holds a BA in theology from Xavier University.
Tim Spahn Sattler, Internship Coordinator
With the heart of a social worker and the mind of an organizer, Mr. Tim was born and raised by Los Angeles. After graduating from USC where he studied Public Policy, he worked at Youtbuild Charter School of CA and RiseUp Community School in Denver. He is currently studying at UNO's PhD program for Educational Leadershup forcusing on alternative education policy while also participating in Education Pioneer's Analyst Fellowship. Mr. Tim connects students with the internships across the city, helping them ignite their passions, develop their dreams and learn valuable skills and experiences for the future.
Nisha Smith, Attendance Monitor & Office Manager
With the spirit of determination and a passion for service, Ms.Smith is a member of The NET team who is proud to support the growth and development of the school. She is a graduate of the University of New Orleans, where she studied English and Anthropology. Nisha is a native New Orleanian who enjoys cooking, fashion, and literature.
Lee Thomson-Yood, Special Education Coordinator
Ms. Lee is in her tenth year of teaching. She holds a Master's Degree from Johns Hopkins University in Baltimore, Maryland.
Jennie Wimbish, Science Teacher
Ms. Jennie is originally from Clinton, MS but moved to New Orleans in 2004 upon graduating with a BA in history from the University of MS. She decided to get her teaching certification in Chemistry through teachNOLA in 2012 and currently teaches biology and chemistry at the NET. At present, she is working on completing her Master's in Education, Curriculum and Instruction. She has three daughters and enjoys cooking, fishing, and music.
Amber Zu-Bolton, Data & Enrollment Coordinator
Ms. Amber joined The NET after working in operations and administration at New Orleans College Prep, Cafe Reconcile and the New Orleans Jazz & Heritage Festival. She is proud to be a New Orleanian and a Howard University Bison! Ms. Amber welcomes families to The NET, helps them navigate the city-wide enrollment system, and get settled comfortably. She also keeps everyone at the school on track with her amazing organizational skills
Michele Atkins, Special Education Teacher
Michele Atkins is a veteran teacher, wife and mother of five. Mrs. Atkins graduated from Loyola University, with a degree in Communications. She enjoys working with NET students who really want to learn.

Mary Bamburg, Advisor
A Louisiana native, Mary Bamburg has a Bachelor of Arts in English from LSU and a Master of Fine Arts in Creative Writing from UNO. This is her sixth year teaching. Ms. Bamburg has also taught ACT/SAT Prep for the Princeton Review as well as English. Mary loves the community that the NET fosters, which encourages personal growth and accountability on each student's part.
Valerie Bodet, Co-Founder & Academic Dean
Ms. Valerie is a New Orleans native with over 20 years of experience in education. She has a Masters in Forestry and loves to teach outside. She first taught science as a Peace Corps Volunteer in Gabon, Central Africa. She has worked with New Orleans' youth in public schools as a classroom science teacher and in the outdoors as Director of the Louisiana Outdoors Outreach Program. She helped to found the NET and is thrilled to have an opportunity to be back working with the students she loves so much. She enjoys working with so many talented educators who care deeply for New Orleans' youth.
Shane Colman, Operations Director
A graduate of Northeastern University, Shane started his education career teaching 8th grade English in Tuscaloosa, AL before relocating to New Orleans and joining The NET in 2012. Shane has taken on a variety of roles at The NET, including designing and leading the online credit-recovery lab, teaching film production classes, and managing student enrollment. He currently serve as Operations Directors for The NET: Central City and The NET: Gentilly. Shane enjoys working with a team of dedicated educators who are intensely passionate about improving the lives of our students.
Raven Davis, Attendance Monitor & Office Manager
Raven Davis attended American Intercontinental University in Buckhead, Georgia and Delgado Community College in New Orleans, Louisiana. She is an awesome wife and mother. Mrs. Raven loves being the first and last face that the students get to see!
Sharonda Hagans-Jones, Academic Dean
Sharonda Hagans-Jones is a staunch advocate for the marginalized student, which is why she began her journey in the education sector as an Orleans Parish teacher. She continued serving students of various academic levels in the state of Georgia as a PK-12 inclusion teacher, GED instructor for students recently released from incarceration, and as an Academic Coordinator and Adjunct Professor in Higher Education. Sharonda then relocated to the Washington DC metropolitan area where she held positions as a Special Educator and administrator within the charter school system. ​Mrs. Jones received her bachelor's degree from Southern University in New Orleans and her master's degree from Xavier University. Sharonda is currently the Academic Dean for the Net Charter High School's Gentilly campus. She enjoys everything about working at The NET.
Charmaine Harris, Internship Coordinator
Charmaine Harris was born and raised in Milwaukee, Wisconsin. She has committed her career to education equity, building inclusive spaces, and combating systemic oppression. She completed her Bachelor's Degree as a double major in Psychology and Criminal Justice from Lakeland University in 2010. After college, she committed to a year of service with Public Allies Milwaukee, which is a national 10-month AmeriCorps program that place young professionals into nonprofit organizations full-time and provide professional development and social justice training. Charmaine was placed at Urban Underground through Public Allies and later hired on as a full-time staff. Urban Underground focus on social justice community organizing with young people, where youth create campaigns and projects on issues that directly effect young people in Milwaukee. After working for Urban Underground for three years, Charmaine became a staff member of the very same organization that helped her to jump-start her career, Public Allies Milwaukee, as the Senior Program Manager where she continued to mentor young professionals in Milwaukee in nonprofit organizations. Charmaine earned her Master's of Science in School Counseling in May 2017 from Mount Mary University in Milwaukee and is now a licensed school counselor. Charmaine is the mother to beautiful yorkie/cairn dog, Totoe. Charmaine enjoys the small school environment of The NET. It feels like home away from her Milwaukee home.
Sandra S. Johnson, Special Education Coordinator
Sandra S. Johnson has almost 44 years of providing services to students with disabilities. A New Orleans native, she holds a Masters in Special Education and Instructional Supervision. Sandra enjoys working with the staff in a caring, nurturing, and family-like atmosphere. She considers it a pleasure to see educators who are truly committed to young adults no matter what issues they bring to the table. She believes that The NET is about motivating students to achieve their educational goals while preparing them for higher education, employment, and independent living.
Seth Paddock, Advisor
Seth Padodck attended Cornell University and after college taught high school English in Humphreys County, Mississippi before becoming the director of the J. Austin White Cultural Center in Eudora, Arkansas. Seth enjoys getting to know the students and the culture that has been created at The NET. Both students and adults are free to be themselves and are embraced for doing so.
Beverly Potashner, Special Education Teacher
Before moving to New Orleans in 2016, Beverly Potashner taught in New Jersey for 14 years. She studied at Rider University in New Jersey for both her undergraduate and graduate degrees. Ms. Beverly loves working with the kids and staff at The NET, where everyone is very supportive.
William Miller III, M.Ed, Dean of Students
William came to The NET from Pennsylvania with a sincere passion for educating our youth. He is also reconnecting with his extensive family, who are natives of NOLA. Mr. Will has over ten years of experience in the fields of behavioral health management and education. Additionally, his experience as a School Teacher, Child Advocate, and University Professor is what has led him to his current role as The Dean of Students. William is currently pursuing a Ph.D. in Education Leadership, and School Principal Certification. As a NET team member, William enjoys the positive culture and nurturing leadership which he believes is the perfect environment for the growth of our students.
Ava Monnet, Data & Enrollment Coordinator
Ava Monnet has a background in Social Services, specifically working with enrollment at the Medicaid Office for over 10 years. Ava believes that working at the NET is wonderful, where the people here love it and their passion is infectious.
Linda Tobias, Advisor
Linda Tobias is a Secondary English Education graduate of Dillard University. She enjoys being able to serve the young people of New Orleans.
Eric Walter, Assistant Dean of Students
Eric Walker is a St. Augustine High School alumni. He has worked as a teacher for 6 years and worked as a Family Engagement Specialist and Program Coordinator at the Urban League for 3 years. Mr. Walter holds a Bachelors of Arts as well as a Masters in Educational Leadership. Eric enjoys working with students and feeling like he is making a positive impact on young people's lives every day.
Devin Floyd, Math Teacher
Mr. Devin teaches Algebra I and Geometry at The NET: Gentilly.
Katherine Bell, Advisor
Ms. Kat holds a BA in English from the University of North Florida, an MA in Linguistic Anthropology from Tulane University, and an M.Ed in Curriculum and Instruction from Montana State University. She has taught English, English as a Second/Foreign Language, Humanities, and now Geography to both high school students and adults over the last twelve years in Florida, Argentina, and Montana. She has also tutored students of all ages and mentored numerous students preparing for college. She loves that each day at the NET teaches her something new about this amazing city, about herself, and especially, about her students.
Tiffany Brown, Personalized Learning Lab Teacher
Ms. Tiffany runs the learning lab at The NET: Gentilly.
Evelina Jagminaite, Counselor
Ms. Evelina received a B.A in Anthropology, an MA in International Development and Administration from The University of Florida, and an MA in Art Therapy and Counseling from The Art Institute of Chicago. She has provided counseling and creative arts therapy to youth in schools, community, and treatment settings in Lithuania, Uganda, Brazil, Spain, Colombia, and Guatemala. Ms. Evelina has experience working in diverse cultural contexts applying multi-modal creative art making techniques to enhance the physical, mental, and emotional well-being of individuals. She believes in the the vision and mission The NET stands for and loves learning about her students and growing together with them.
Lourdes Lugo, Spanish Teacher
Ms. Lourdes teaches Spanish at The NET: Central City.
Brittany Moore, Counselor
Ms. Brittany holds an undergraduate degree in education from the University of West Florida, an MA in Education from New Orleans Baptist Theological Seminary, and a Master's of Social Work from Southern University at New Orleans. Ms. Brittany loves being part of a supportive community that impacts students' lives daily.
John Lacarbiere, Assistant Dean of Students
Mr. John is a New Orleans native and a graduate of John McDonough Senior High School. He has worked in New Orleans schools for the past seven years and has served as a resident advisor at The Covenant House. In his free time,
Mr. John performs as a spoken word artist.
Mr. John loves working with young people in the neighborhood he grew up in.
Allen Thompson, Assistant Dean of Students
Mr. Allen has served as an educator in the New Orleans area for the past 17 years. He is passionate about seeing his students grow and looks forward to fostering success with the students at The NET.
Nicole Freeman, Assistant Dean of Students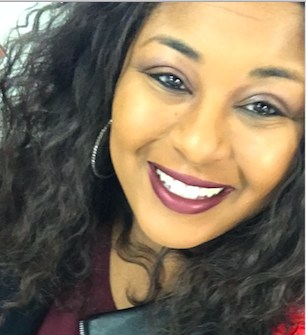 Ms. Nicole brings a background in Psychology to her work at The NET, including experience with behavior interventions and case management. She enjoys working at The NET and appreciates how hard the staff works to ensure students lead happy and successful lives.
Bailey Griswold, Math Teacher
Ms. Bailey holds an undergraduate degree from University of Wisconsin-Madison and previously served as a City Year Corps Member in Jacksonville, FL. She loves the way The NET views and values the young people of New Orleans and enjoys the small and supportive environment that fosters positive relationships, personal growth and accountability.